BuyMax brings its considerable purchasing power to its clients, delivering access to quality products and services at the best possible price from vetted vendors and suppliers. Our members have access to high-quality private-label items like smoke detectors and air purification systems. Franchise members have the option to purchase products with their logos imprinted on them, so when they're installed in customers' homes, it furthers their brand footprint and increases brand loyalty.
BuyMax allows business owners to pool their purchasing power with other established companies to gain access to a wide range of goods and services at unbeatable rates.
What our BuyMax vendors have to offer your business
BuyMax is partnered with a wide range of businesses to help offer our members the best deals, discounts, and rebates. Here are some of our preferred vendors with what they have to offer:
Ally Lending: Consumer Finance with 0% dealer fee installment options and exclusive promotional programs to provide the best payment plans to help boost your sales. Now integrated with Successware!
AtoB Fuel Cards: BuyMax has partnered with AtoB to offer a universally accepted fuel card with competitive discounts on fuel nationwide.
Michelin Tires: Special pricing for BuyMax members plus a 2% rebate on qualifying tires.
Ally Lending
The personal lending arm of Ally Bank, a subsidiary of Ally Financial Inc.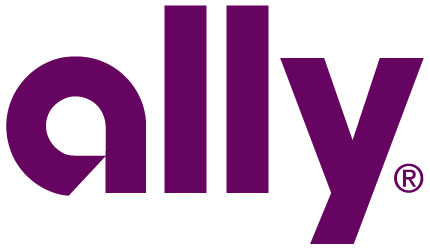 ​
​BuyMax works with Ally Lending to provide you and your business with the best consumer financing services. Customer satisfaction is essential to a business, allowing customers to use their loan throughout the approval period for any services your company offers.
With Ally Lending, your business can increase average ticket sales. Thanks to Ally's customizable financing program, your goals become Ally's solutions. Ally works to understand your workflow and to help increase your average ticket sales with features like targeted marketing outreach fueled by program insights.
Ally offers installment loans and interest promotion products that will keep your customers returning. Your business stays competitive because your customers get flexibility in choosing how to pay, and you don't have the hassle of maintaining an in-house financing product.
Here's a quick summary of what your customers will get from Ally Lending:
Quick prequalification with no impact on their credit
Instant customized financing offers
Monthly payment options that work for their wallet
Dedicated servicing support throughout the life of their account
Enjoy the product or service immediately while paying Ally Lending back over time
All loans originated by Ally Bank, Member FDIC, and Equal Housing Lender. Subject to credit review and approval.
AtoB Fuel Cards 
Authority Brands is partnered with AtoB to offer a universally accepted fuel card with competitive discounts on fuel nationwide. Spend on more than just fuel with AtoB, too. Cover all fleet expenses like tires, maintenance, insurance, lodging, and more.
​​AtoB is much more than a fuel card that allows you to buy tires, fuel, and maintenance. Members can use the AtoB Portal to track expenses and payments or even place card spending limits. The AtoB Driver App allows you to find and claim the best offers at fuel stations near you!

​
​Why do Businesses Love the AtoB Fuel Card?
Powered by VISA, accepted at 99% of stations nationwide
Best-in-class - up to 25¢ off every gallon
Unlock spending on maintenance, tires, lodging, and more
No transaction fees, card fees, or hidden fees
Easy-to-use fuel management dashboard to set spending limits and track vehicles
Premier security features to stop card misuse
24/7 customer service
Michelin Tires 
The BuyMax MICHELIN® Advantage Program allows you to team up with Michelin to increase productivity. Members can benefit from a value-added program offering competitive savings on new and retread tires. The new tires include MICHELIN®, BFGoodrich®, and Uniroyal®. The retread tires include MICHELIN® Retread Technologies and Oliver®.​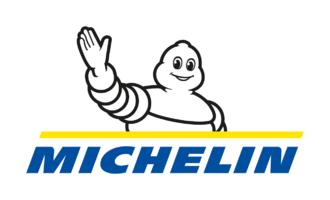 ​The BuyMax MICHELIN® Advantage Program pricing is available at home and on the road, so you can control your tire costs if you are on a localized or extended haul-based operation. Knowledgeable TIA-trained technicians will take care of your service needs at any of our over 5,000 authorized truck dealer locations. As a member of the program, you will receive access to the member website, where several online business tools are located to help improve your business performance.
​BuyMax is here to help business owners save! These are just a few of the vendors and deals we offer to our members. To learn more about all our vendors, check out our website, or contact support@4buymax.com for any questions you may have.