BuyMax Insurance Program
Discover Your Personalized, Best-Fit Options for All Your Business Insurance Needs
Protection for your business and employees has never been easier.
At BuyMax, our job is to support you through our relationships with our panel of preferred brokers. This panel is comprised of established insurance brokers who are committed to saving you time and money. You can leverage these relationships to receive customized options for new or renewed insurance policies.
Insurance Offerings
There are many types of insurances for businesses – at BuyMax, we are committed to offering full protection for your business, employees, and any unexpected losses.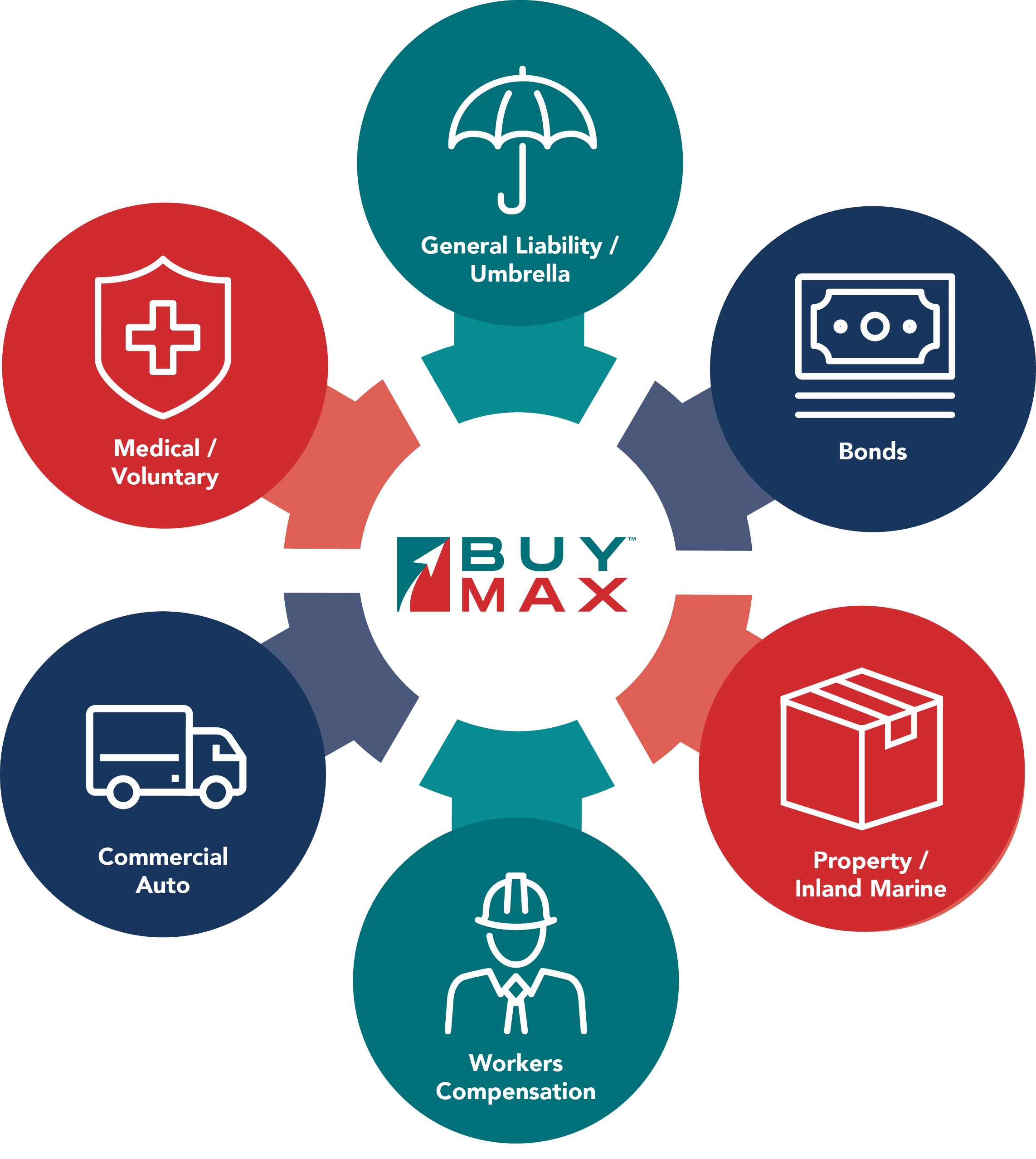 Business Insurances:
General Liability - Basic protection for claims against your business
Professional Liability – Protection against claims from clients
Bonds - Financial guaranty insurance
Property/Inland Marine – Coverage for products, materials, and equipment while they are transported on land
Workers Compensation – Protection from the costs associated with an employee's work-related illness or injury
Commercial Auto – Coverage for physical damage to your business' vehicles - owned, rented, or hired - in addition to medical costs for you, your employees, and any other passengers
Umbrella/Excess Liability – Protection beyond the liability limits on existing policies
Medical/Voluntary Insurances:
Medical – Individual Plans and Group/Small-Business Plans that are Affordable Care Act compliant
Dental –Network with over 130,000 dentists nationwide
Vision – VSP and EyeMed Plans available
Additional Voluntary Benefits – Disability, Accident, Life Insurance