BuyMax Fleet Solutions
Flexible Discounted One-Stop Shop for All Your Fleet Needs
BuyMax Fleet Solutions is a flexible discounted one-stop shop for all your fleet needs. Businesses can use any services as much or as little as they want, from full fleet management to just one-time use, all services are available for you. Options include vehicle acquisition, rebated fuel cards, maintenance discounts, GPS technologies and even services which allow you to resell your vehicles hassle free! Whether your business has 1 person or 20,000 people; BuyMax Fleet Solutions offer scalability for all. An ever-growing portfolio of brands, vendors, products and services awaits you.
BuyMax Fleet Options Also Available A La Carte
​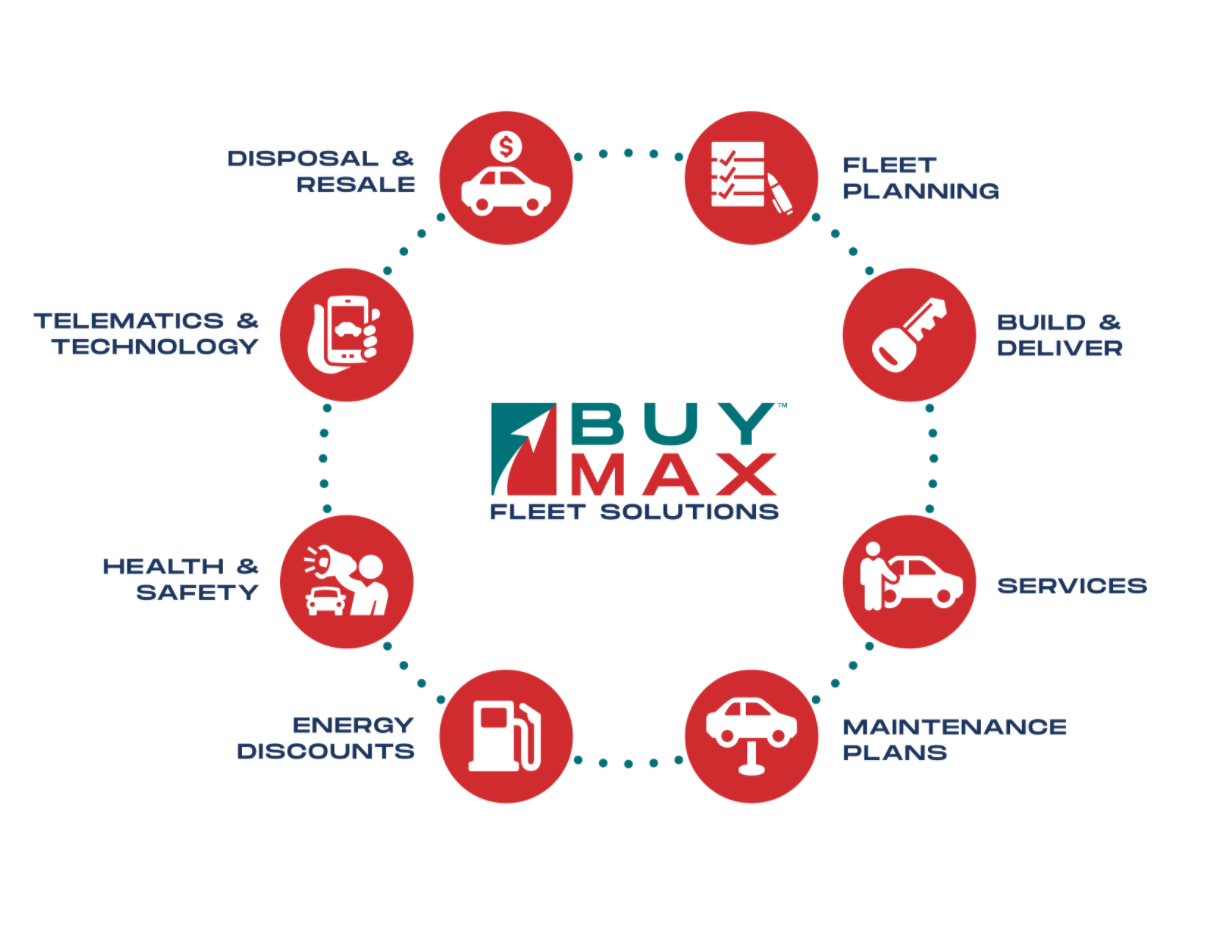 Fleet Planning: Design and select the right fleet for your business.
Build & Deliver: Upfit and add graphics to the vehicles you've selected.
Services: Outsource titling, registration, barcoding and other services.
Maintenance Plans: Routine upkeep, flat tires, or accident coverage. We offer it all.
Energy Discounts: Manage your fuel costs with discounts and volume rebates.
Health & Safety: We offer driver training and safety instruction to keep safe.
Telematics: Competitively priced solutions for GPS, dash cams and geofencing.
Disposal & Resale: Reselling or disposing of vehicles at the end of their lifecycle.