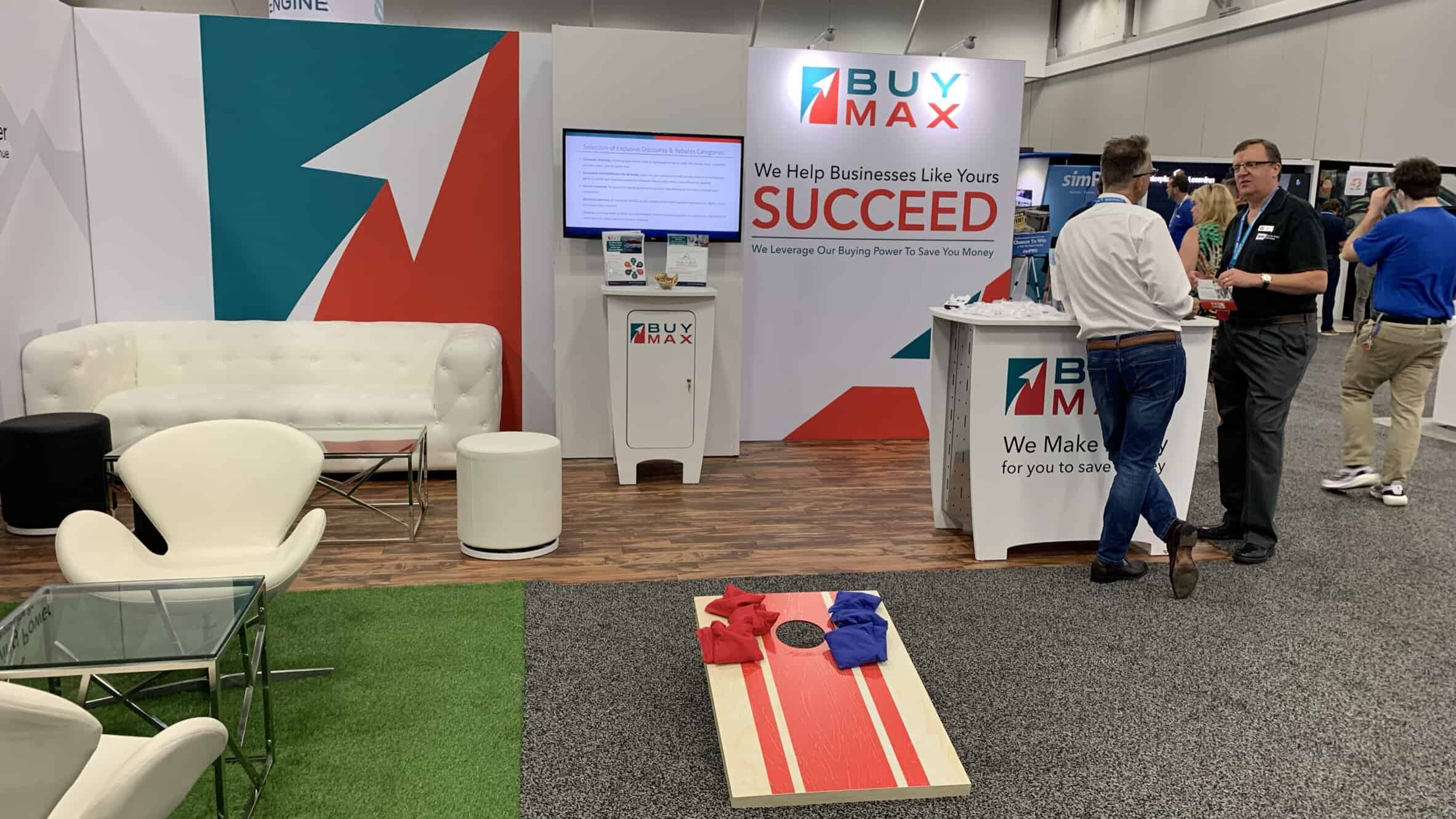 ​BuyMax was thrilled to have attended the 2021 Service World Expo the other week, hosted in the heart of downtown Louisville at the Kentucky International Convention Center.​
This year's four-day expo was themed "Off to the Races" and featured exhibit halls, keynotes, workshops, networking events, and more than 40 breakout sessions. Attendees also focused on leadership development, enhanced training, effective recruitment, finance operations, and more through a series of seminars.
BuyMax was one of 150 exhibitors, and our team enjoyed engaging and networking with various current and potential customers at our shared booth with our sister brand, Successware. The BuyMax team discussed our unrivaled purchasing power and the unbeatable deals and discounts we offer through our relationships with our preferred vendors.
Attendees at our booth were also interested in hearing about our service options, including customizable Fleet, Communications, and Insurance solutions.
We thoroughly enjoyed our time at Service World Expo 2021 and are looking forward to seeing everyone next year in Tampa, FL!