With Indoor Air Quality being a major concern, BuyMax offers a variety of products that address the major contributors to bad indoor air quality, such as dust, pollen, germs, bacteria, viruses, toxic gases, and odors. Indoor air quality is critical to the health and comfort of you and your family.
Many factors take part in your indoor air quality, like your HVAC system. Your HVAC system could be making your home dusty without you realizing it. Dust in your home is inevitable, but it may be that a dirty HVAC system is contributing to an even dustier environment. Here are some signs that you should look out for regarding poor indoor air quality in your home: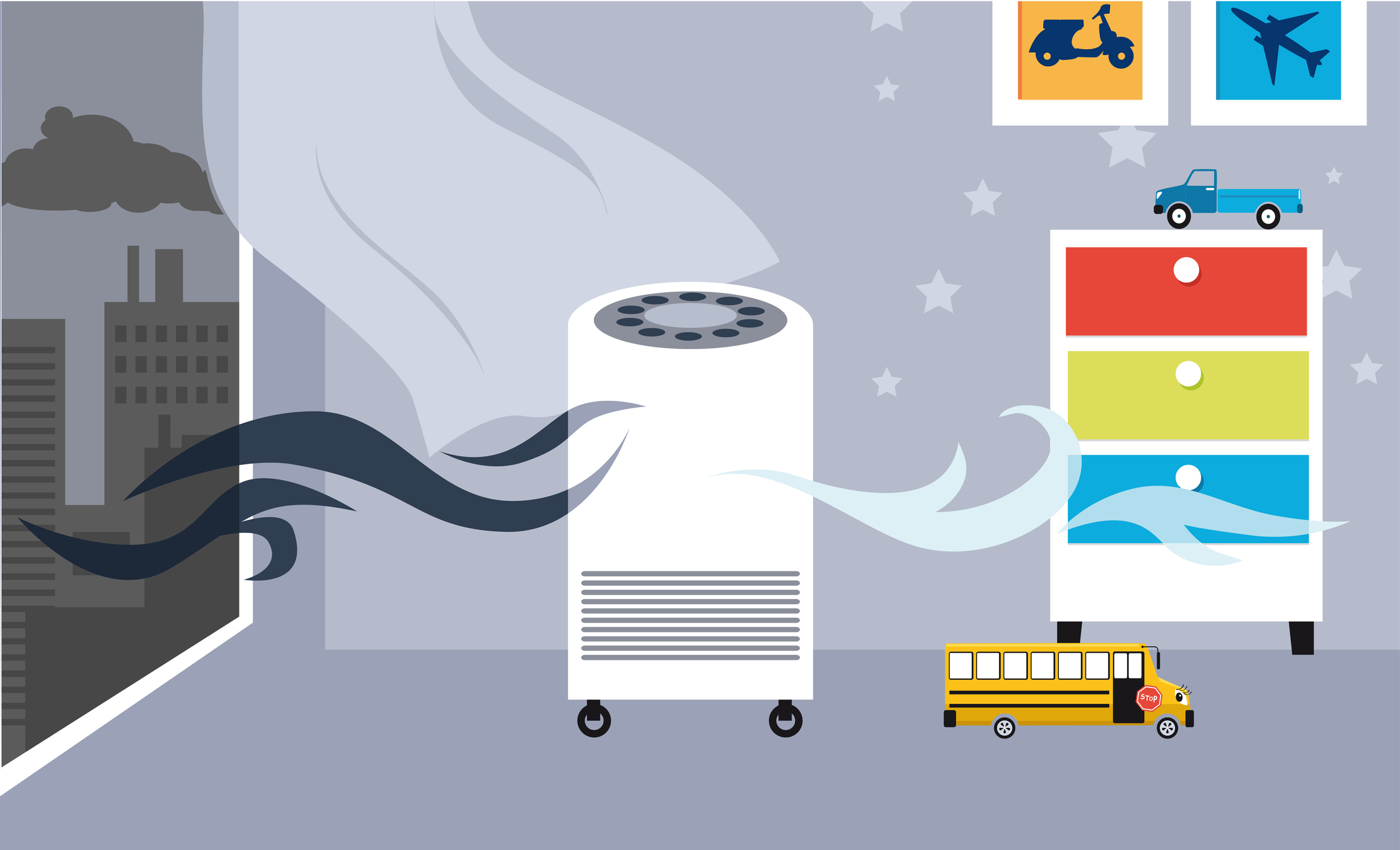 Any sort of smell
Sudden bodily irritations
Pre-existing disease exacerbation
BuyMax has a variety of IAQ products that will improve your customers indoor air quality drastically. Our patented MicroPower Guard® air clearing solution uses UV light to sterilize particles in the air, preventing them from spreading around your home. It is an electronic air cleaner that uses a dual-filter system that cleans the air in your home, making it safer and more comfortable for your family to breathe.
The MicroPower Guard is proven to remove 97% of airborne particles that contaminate your indoor air, including allergens such as pollen, biological materials, and dust mite pellets. This unit also eliminates contaminants that other filters miss, including bacteria, smoke, and other odors.
BuyMax also has UV Sterilization Products. UV sterilization uses powerful ultraviolet purification technology to reduce and control odors, airborne toxic compounds, and infectious agents that may be found in the ductwork systems of the home.
Indoor air quality impacts a variety of conditions, including respiratory ailments like asthma. However, indoor air quality is only a general topic that can include concerns about dust, mold, and other irritants. With products like our MicroPower Guard® and UV Sterilization, we can help reduce those household concerns.
Strategies for Using IAQ Products to Boost Your Business
Following these simple steps can help your business properly prepare to sell the most Indoor Air Quality products to homeowners, helping to increase your bottom-line.
Technician Education: Be sure to properly train your technicians so they are well informed on all IAQ product solutions. By doing so, they will be able to provide the best possible guidance to your customers when recommending and selling products.
Homeowner Education: A properly trained technician can help educate homeowners as to why they should consider investing in IAQ products. These solutions exist to reduce airborne viruses, bacteria, mold spores, smoke, and pet dander. IAQ products can kill microbes on surfaces and eliminate odors caused by volatile organic compounds, or VOCs. In addition, IAQ solutions can be used to reduce carbon dioxide levels in order to boost workplace productivity.
Strategy: Work with sales, customer service, and your field service teams to develop a strategy for responding to customer requests regarding indoor air quality. An honest, clear, simple plan of action for improving indoor air quality and an effective way to share that plan with customers is essential. Such a plan should be easily understood by technicians who will be explaining the solutions to customers and your customer service/sales teams. This can include developing a short elevator pitch that is directed toward customers who are interested in the MicroPower Guard® or UV Sterilization Products.
Upsell: When your technicians are in a home installing a new HVAC system, conducting routing maintenance, or repairing a piece of equipment, that is the perfect time for them begin the conversation with the homeowner about how beneficial our IAQ products are. Your technicians have a relationship with your customers and the best time for them to introduce a new product is when they are face-to-face. Your technicians have a great opportunity to explain to homeowners why their family can benefit from having IAQ products installed in their homes which will hopefully lead to an upsell on your current ticket.
For more information on the Indoor Air Quality products that BuyMax sells, visit our website.